About Us
AGROHA Colourtec Pvt Ltd

, promoted by entrepreneurs with a rich experience in the polymer and masterbatches industry for more than four decades, commenced its operation in 1996. Today, we are one of the leading manufacturer of masterbatches and compounds, known for our quality and commitment. Having the extensive range of masterbatches and mono pigment concentrates for various applications, Agroha has a substantially wide customer base in India and the international market.

Since inception, we have been dominating product design and development to provide customized solutions for various applications. Our manufacturing innovations and flexibility have helped us give comprehensive market driven solutions, for the polymer industry, conforming to global standards
Advanced Technology
Located in the outskirts of New Delhi, Agroha's manufacturing facility is powered by one of the latest and robust infrastructure eg, the high output Farrel Continuous Mixing machine and several High Torque Twin Screw extruders, equipped with Brabander loss in weight feeders and BKG under water palletisers, that provide flexible and fast production capability.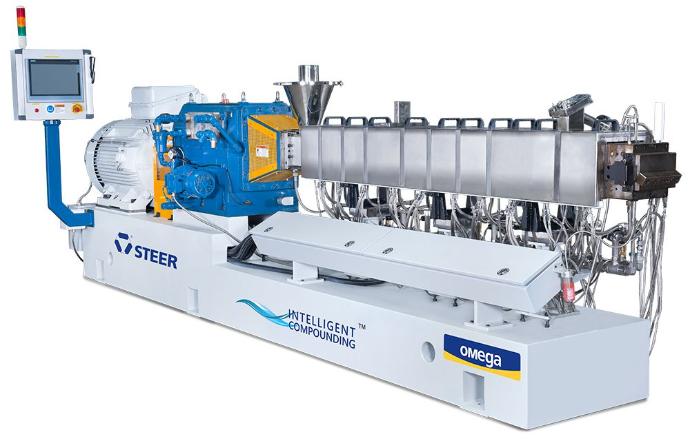 Advanced Machinery
The adaptable infrastructure allows continuous and higher production output of masterbatches with high dispersion level. The process customisable versatility for mixing, kneading and conveying actions enables greater control on various production parameters like feed rate, temperature, torque etc. The resulting output granules are consistent in colour, size, shape, concentration, low moisture content and high dispersion level in each batch.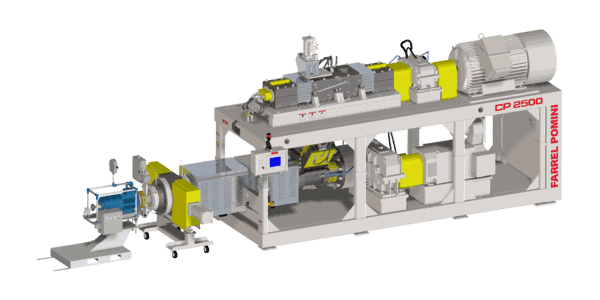 Mr DK Aggarwal (Founder, Mentor)
Founder and chief visionary, He is the driving force behind the company. He has experience in trading of Brass parts and textiles before getting in to Plastics industry in 1993. Besides being the founder for masterbatch companies Prayag Polytech Private Limited and Agroha Colourtec Private Limited, he has also headed Leading Bath Fittings company in India from 1990 to 2006. He is a socially active person having deep connections in the financial world and also carries astute knowledge of Finance. He continues to actively guide the management team with his immense experience.
Nikunj Aggarwal – Director
He is involved in masterbatch business since 2007 and prior to that he was the plant head for bath fittings factory. He has immense knowledge of machines and managing plant activities. He is actively involved in taking care of plant based operations and also manages domestic sales.
Nikhil Aggarwal – Director
He is involved in masterbatch business since 2009. He has rich experience in handling exports market and has developed exports business from scratch in over 50 countries across 5 continents. He has travelled extensively across the world and has deep understanding of each market in terms of quality standards, pricing, Regulations and business processes.
Mission
To be the most technically advanced Manufacturer of Masterbatches, ensuring the highest quality at the most competitive prices. There will be a constant drive in us to continuously improve processes, R&D and technology.

Vision
Our Quest is Total Customer Satisfaction with the support of our customer base, the backing of our suppliers and our vast experience. Our vision is to continuously advance ourselves to provide the best quality products and services.

Values
Quality Focus, Customer Orientation, Growth, Teamwork, Leadership, Process Orientation, Cost Effectivenes s. We believe that our partners, customers and employees are the reasons for ours success
Agroha maintains the highest quality parameters in terms of hygiene, safety, manufacturing systems, environmental laws, regulatory compliance etcto deliver masterbatches conforming to global standards. Apart from being an IS0 9001: 2008 and 14001-2004 certified company, The quality control lab is powered by some latest world class equipments like Collins machine for Filter Pressure Value (FPV) besides conventional tests conducted on MFI machine, Minolta Spectrophotometer, CBC, Moisture, BD, SG testing machines etc. To provide quality output we ensure the right input. We follow a no compromise policy for selecting high quality raw material, sourced only from the most trusted and proven vendors, who can assure total reliability within our pre-specified narrow tolerance limits.
We are a leading Master Batch exporter from India. Having a wide customer base in India, we also carry the experience of exporting masterbatches to over 80 countries across the globe. Experience tells us that each customer is unique in terms of their quality & quantity requirements, end application, area of usage, production technology etc. Following this many customised products have become part of our standard ready stock product range. Through our vast network of channel partners in the international market, we strive to feed our clients with any quantity, anywhere in the world, with a promise and commitment of delivering world-class products at the most competitive price. We will be happy to hear from you. We are exporting White Masterbatches, Black Masterbatches and Additive masterbatches across teh globe, that find use in processes such as Film Extrusion, Sheet Extrusion, Injection Mouding, Blow Moulding, and Roto Moulding. We export polymer specific masterbatches i.e. LDPE, LLDPE, HDPE, PP, GPPS, PET, Nylon, ABS Based Masterbatches.