Black Masterbatches
We got varied range of Black Masterbatches with Carbon Content starting from 5% to 60% grades.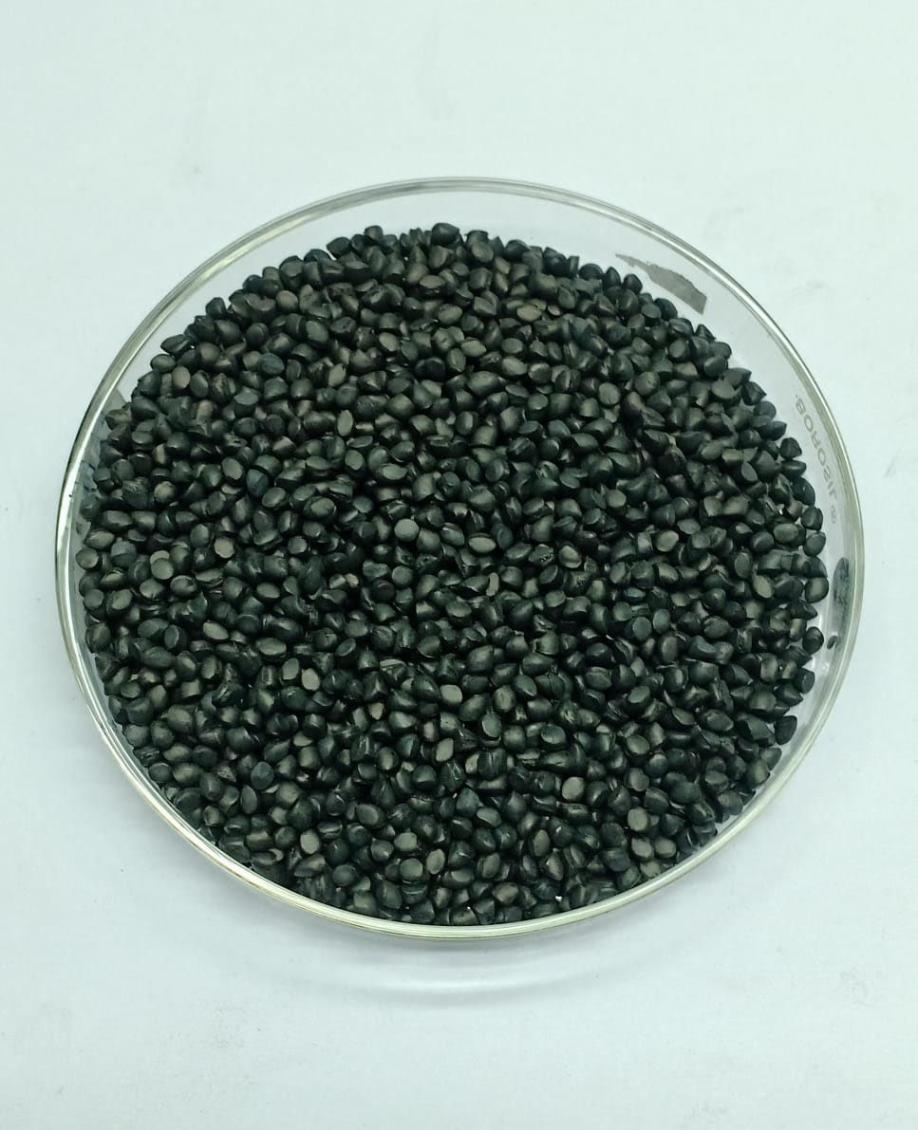 Agroha is a pioneer in providing a superlative spectrum of highly loaded Black masterbatches. By employing varied types and grades of carbon, we can offer diverse grades of black master batches. Our black master batches play a role in such key markets as agricultural, packaging, electronics, textiles and nonwovens, wire & cable, automotive and toys. Further, our R&D experts continuously inspect and update the existing range, as per the changing trends in the market. Our Black masterbatches are available with base carrier PE, PP, PET, PS & EVA based on the end use application.
Black Masterbatches Applications
Automotive Compounding

Injection Molding, Blow Molding & Roto molded tanks

Cable sheathing compounds

Non specification pipes, drainage pipes, conduits

P type for pressure pipes

Specification pipes including laterals for drip irrigation, conduits, compounding

Mulch Films & Geo Textiles

Films including garbage bags

Lamination applications with higher MFI

HIPS, ABS, PP Molded and Extruded products

PET fibers for yarn & staple fiber

PP Non Woven bags

For Bio-degradable application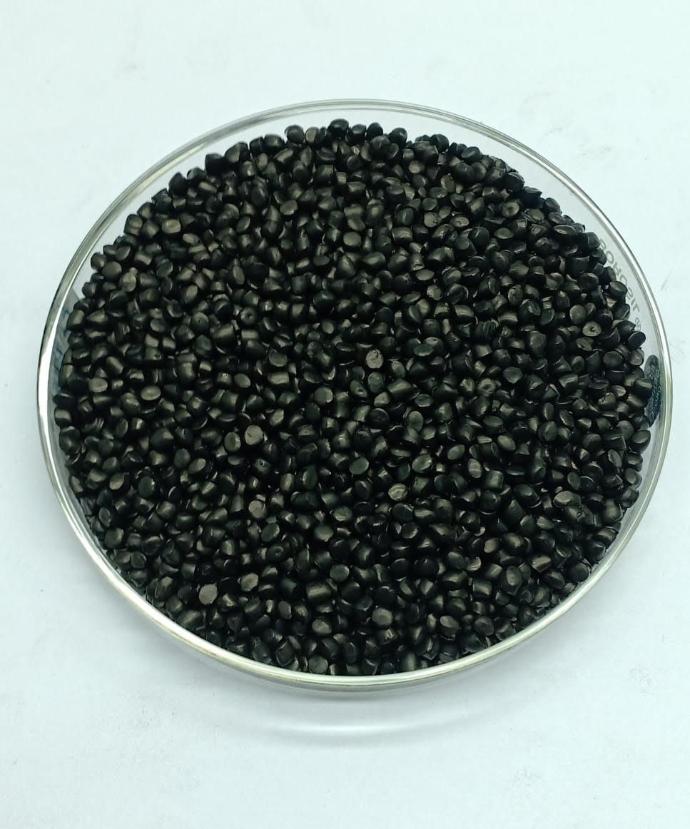 PE Based Black MB
We have a range of PE Based Black Masterbatches. Most Selling grade is 50% filler free for HDPE Pipes, and 20% with filler for Carry Bags and Injection moulding.
Click for Product Details and Pricing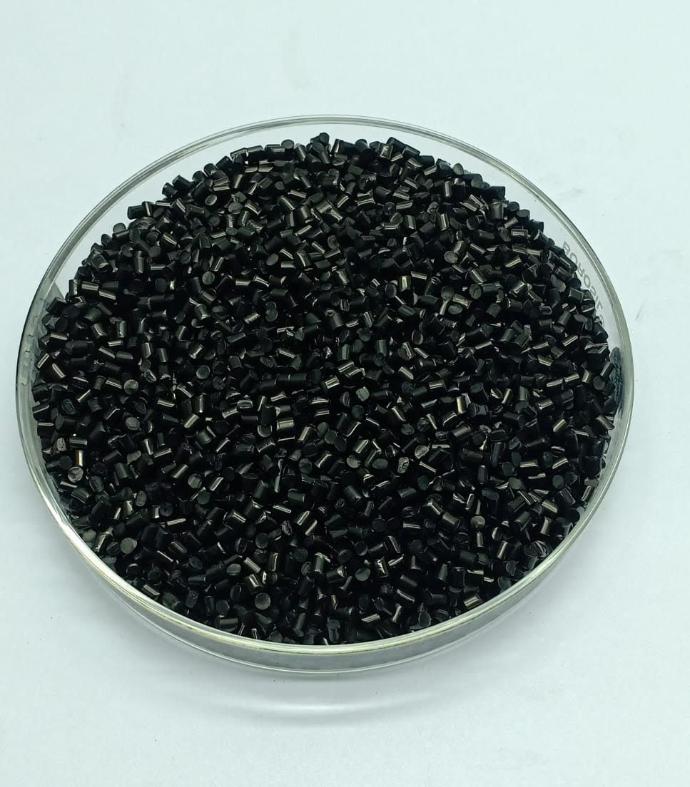 PET Based Black MB
Our Main grade is 30% carbon black in PET. Main application- PSF, Sheet, Preforms
Click for Product Details and Pricing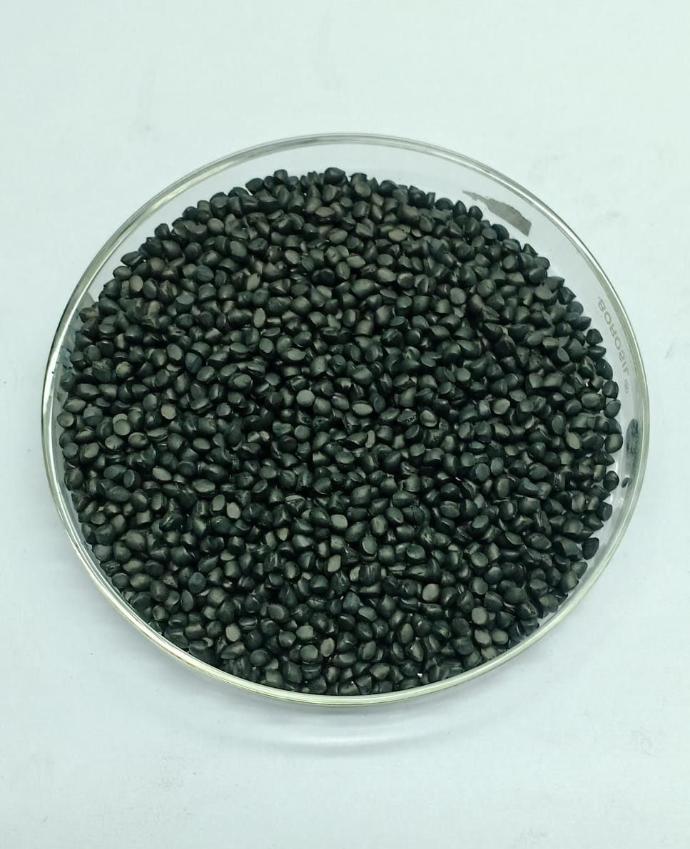 PS Based Black MB
We have range of PS Black Masterbatches. Main grade is with 40% carbon black. Main application- PS Thermoforming Sheets
Click for Product Details and Pricing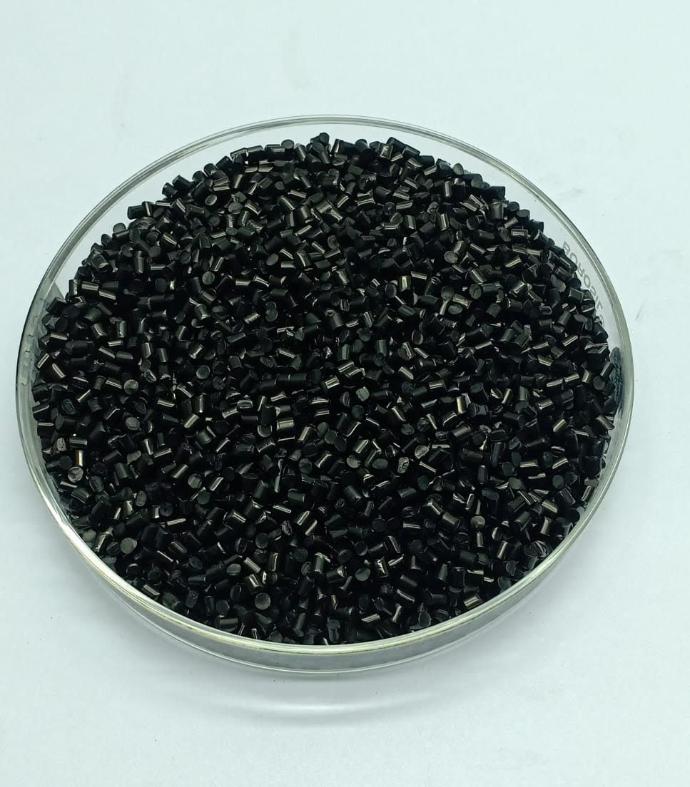 PC Based Black MB
Our Main grade is 30% carbon black in PC Main application- PC Sheet
Click for Product Details and Pricing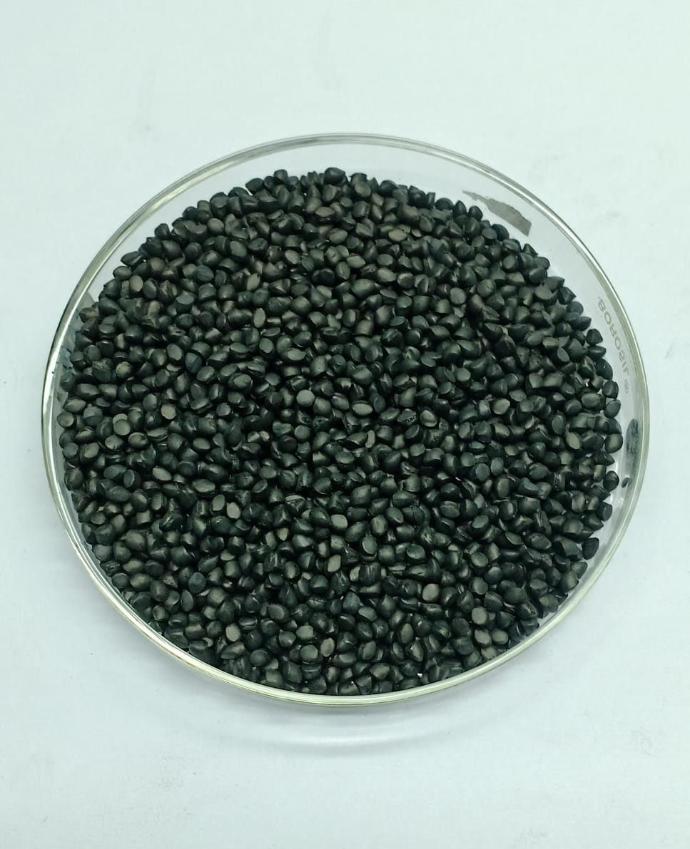 PP Based Black MB
We have range of PP Black Masterbatches. Main grade is with 40% carbon black. Main application- PP sheets, Injection Moulding, PP Fibres
Click for Product Details and Pricing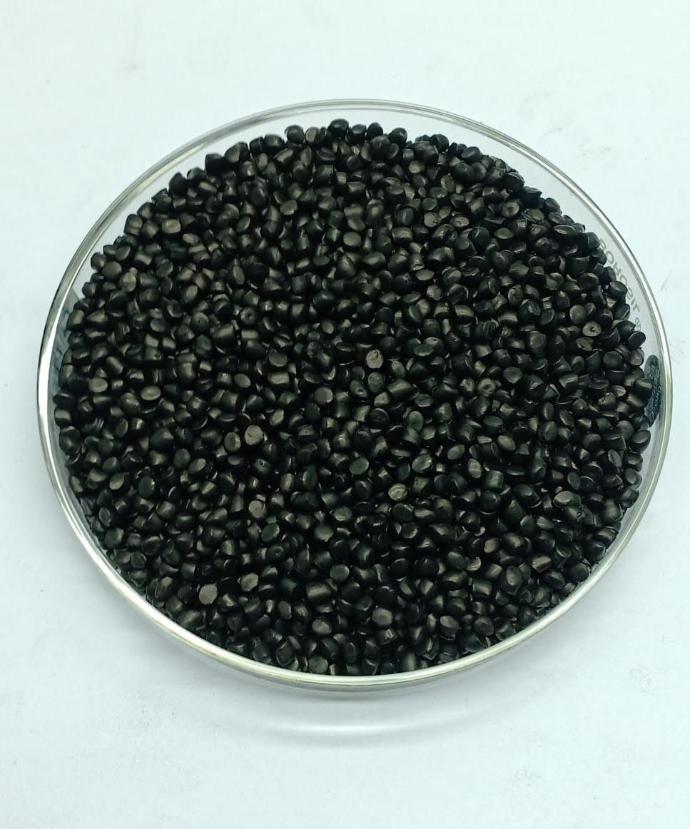 EVA Based Black MB
Most Selling grade is 40% filler free for Injection moulding
Click for Product Details and Pricing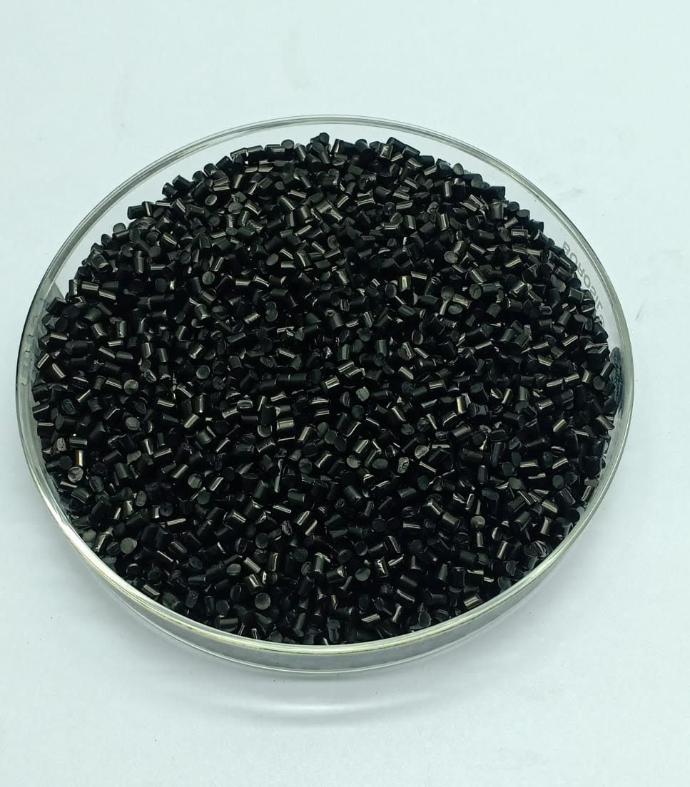 Nylon Based Black MB
Our Main grade is 30% special carbon black in Nylon. Main application- Injection Moulding
Click for Product Details and Pricing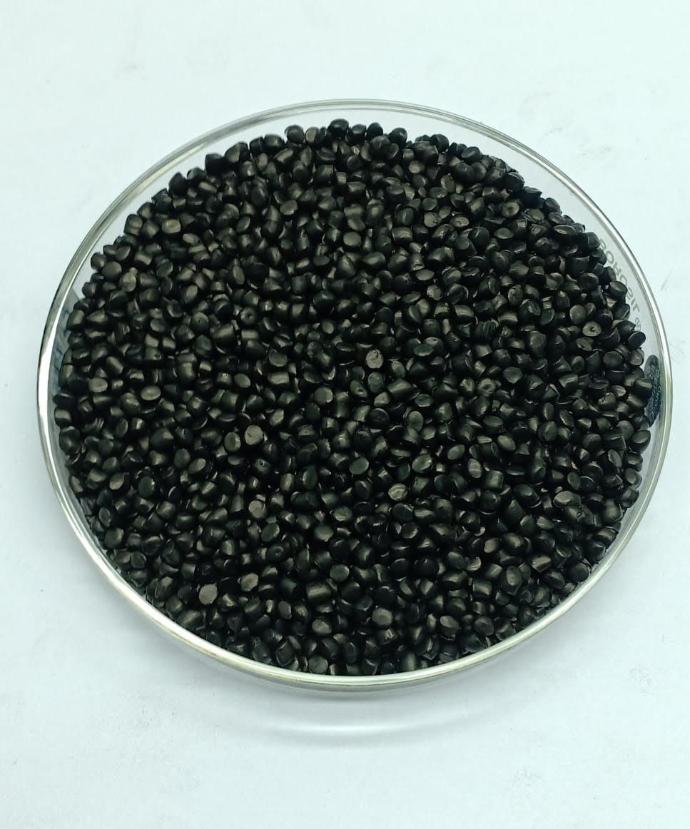 ABS Based Black MB
Most Selling grade is 40% filler free for Injection moulding
Click for Product Details and Pricing

Conductive Black Compound
We offer Conductive carbon based black compounds for ESD, packaging applications
Click for Product Details and Pricing